South Eastern Idaho, Idaho Falls Carpet Cleaning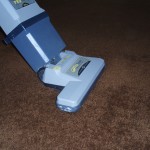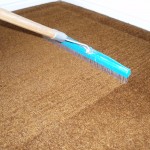 Having your carpets regularly cleaned by a professional will not only extend the life of your carpet in your home and/or business, but will also improve your carpet's overall appearance. Our Idaho Falls Carpet Cleaning service has the added benefit of keeping your family healthy as many allergens, such as dust, pollen, and dander can become entrapped in the fibers.
Stain removal is oftentimes a major concern when it comes to carpet cleaning. One common misconception about stain-resistant carpets is that they are in fact stain-proof. This is not true! These types of carpets just allow you time to remove the stain before it can completely set into the carpet. If it sits for a prolonged period your carpet will stain! Our products and methods of cleaning work to suspend the soil and stains, so that they can be let loose from the carpet itself and thus can be removed and the carpet cleaned. Let our professionals come clean and decontaminate your carpets today! We serve not only Idaho Falls, but also all of Southeast Idaho.
South Eastern Idaho, Idaho Falls Carpet Cleaning Services
Furniture Manipulation
Pre-Vacuuming
Special Attention to Spots, Corners & Edges
Double Cleaning for High Traffic Areas
Coffee, Juice & Wine Stains
Pet Stains & Odors
Commercial & Residential Areas
Industry Approved Products & Standards
IICRC Trained & Certified Technicians
Area & Oriental Rugs
In-Plant Cleaning
Pick-Up & Delivery Services
Cleaned in Accordance with Manufacturer's Specifications
Upholstery
In-Plant Cleaning
Pick-Up & Delivery Services
Tile & Grout Cleaning
High heat & high pressure cleaning system leaves floors clean & sterile